LOCKER ROOM LAGER – 30L Keg
For every victory, beat down, and lesson-learned, we brewed Locker Room Rec League Lager for those post-game moments that demand a refreshing and easy drinking beer. Brewed with all Canadian ingredients, cold filtered, and crafted to be light, low-cal, and wicked delicious, it's your perfect post-game companion. Cheers! 
Ingredients

Water, Malted Barley, Hops, Yeast
Next Day Shipping

Place your order before 1pm and we'll have your order on your doorstep before 6pm the following day. Now that's what we call a home run!!
FRESH, COLD-FILTERED LAGER FOR CHILLED AFTER-GAME VIBES

Warm down with Locker Room's ice-cold, easy-drinking beer - brewed with the finest Canadian ingredients and expertly crafted for a low-cal, thirst quenching taste that hits the spot after another tough game. Share stories with friends old and new in a lively post-game social and bask in the satisfaction of a game well-played.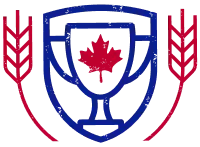 ICE COLD, CRISP AND REFRESHING POST-GAME BREW

Clean, light, refreshing, Locker Room.
Cold-pressed, brewed fresh, easy drinking and always on point.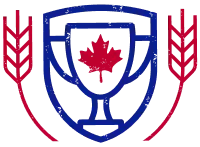 AN ALL-AROUNDER THAT DELIVERS

Look no further, your first draft pick has arrived. There to help you re-live those memorable game moments (and make some new ones in the bargain). The ultimate team-building sports beer.